Now that HID conversion kits are under $100, I decided to retrofit some of these bulbs in a pair of Hella FF50 driving lamps and mount them on my bike. The FF50's are fairly small, and their oval design complements the design of the K1200RS.
I bought an HID conversion kit, with H7 bulbs (6000K color temperature) off Ebay for ~$90: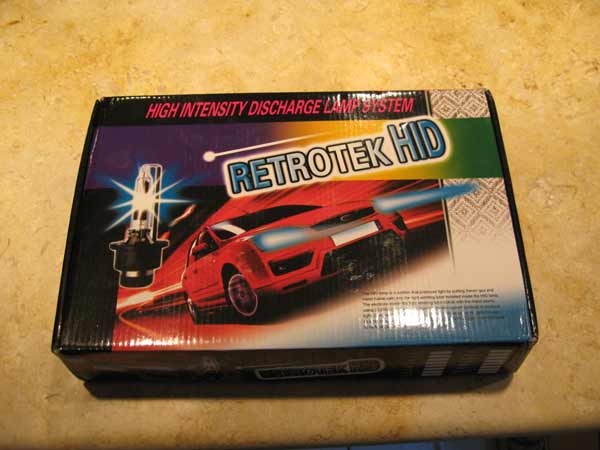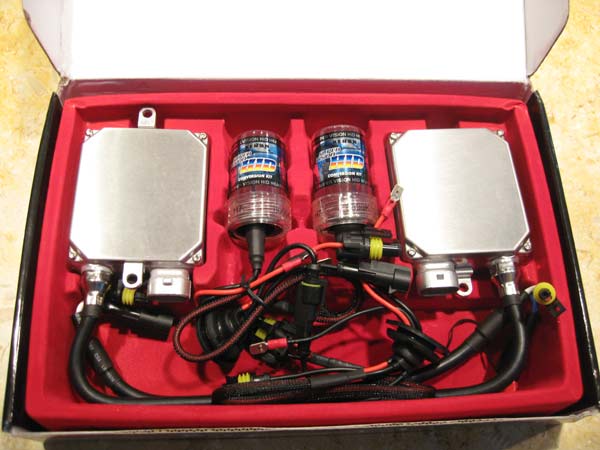 I then opened up the Hella FF-50 lamps and replaced the H7 halogen bulbs with the H7 HID bulbs. I had to enlarge the wire access hole in the plastic shell so the larger HID connectors could be pushed through. I also separated the HID high voltage and 12v power wires, as the standard HID conversion kits bundle all the wires together near the bulb.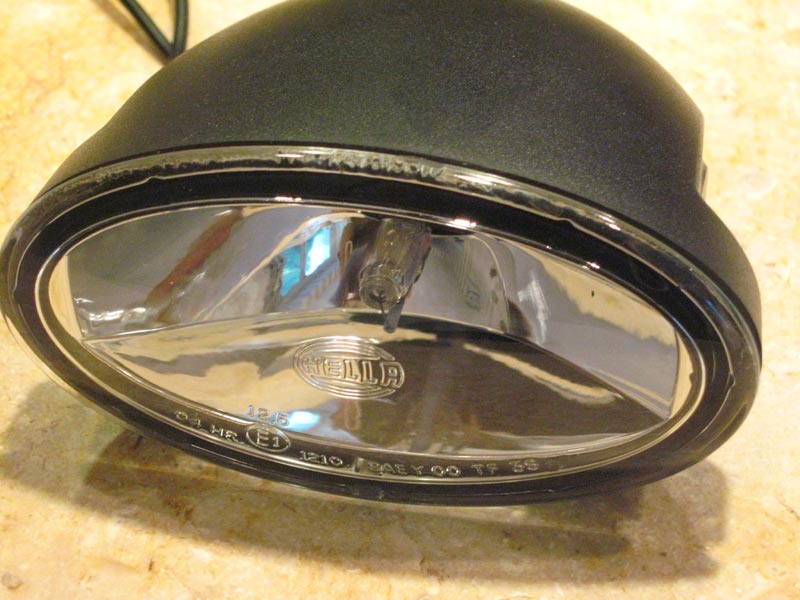 I then fabricated 1/8" aluminum brackets to hold the HID ballasts together, so they could be mounted on the bike: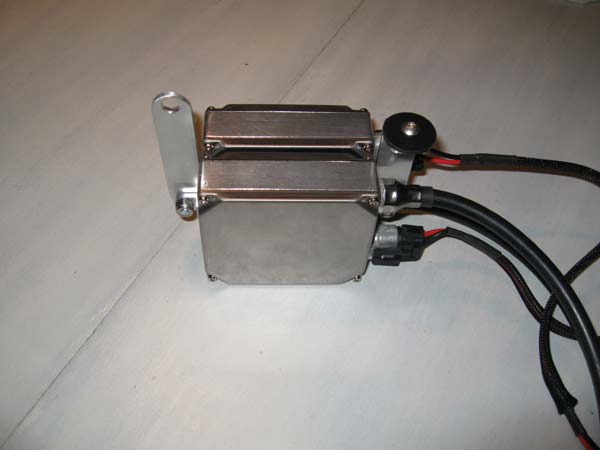 I mounted the ballasts just behind the headlight, suspended off the bracket that attaches the K1200RS frame to the front fairing: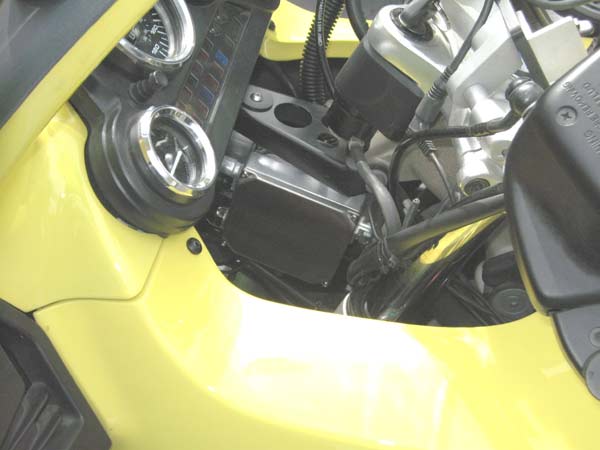 Driving lights, especially bright ones like these, must be wired such that they can only be turned on when the high beams are on. The circuit below will do this:

I replaced the stock FF50 brackets with some 0.060" aluminum bracket that I fabricated, and mounted them under the turn signal pods: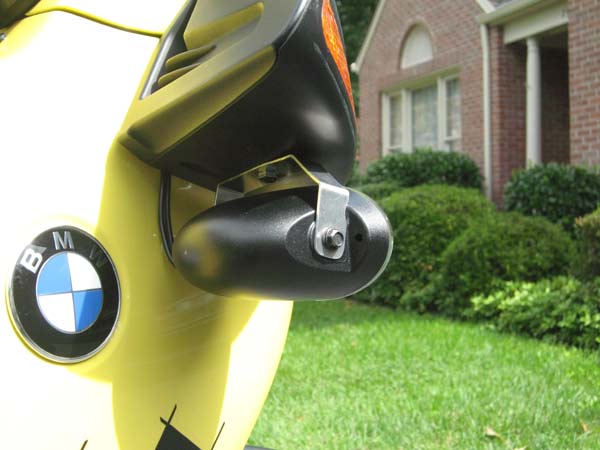 The completed project is shown in the photo below. I had previously installed some PIAA Solitaire fog lights, that were also oval in shape, so everything tied together fairly well.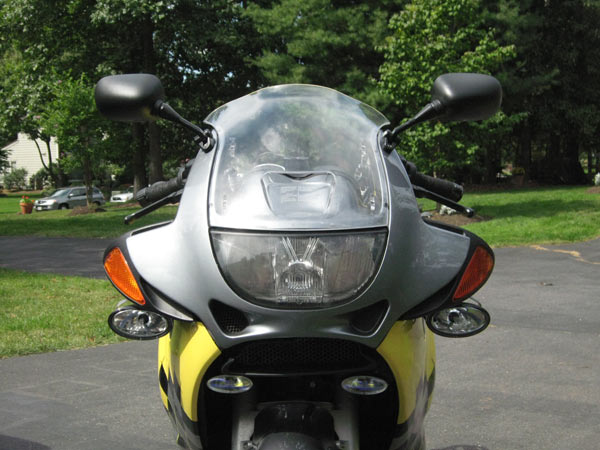 With lights OFF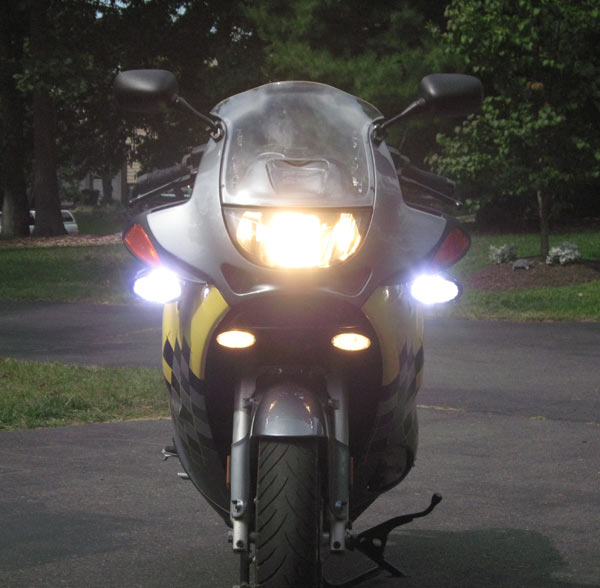 With lights On.
HID lights are MUCH brighter than halogens, even the Sylvania Silver Stars that I am using in my headlight. A better color match with the existing halogen bulbs can be had by choosing a lower color temperature HID bulb, such as a 4600°K.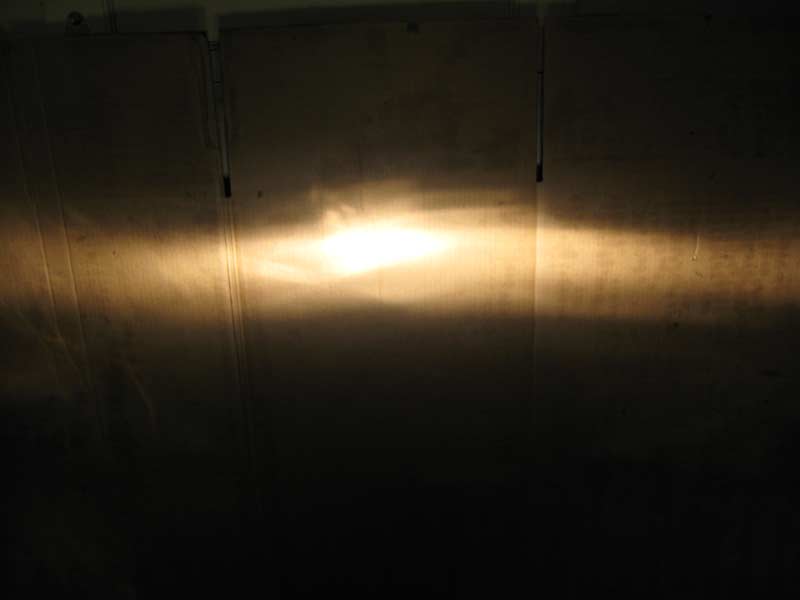 Low Beam only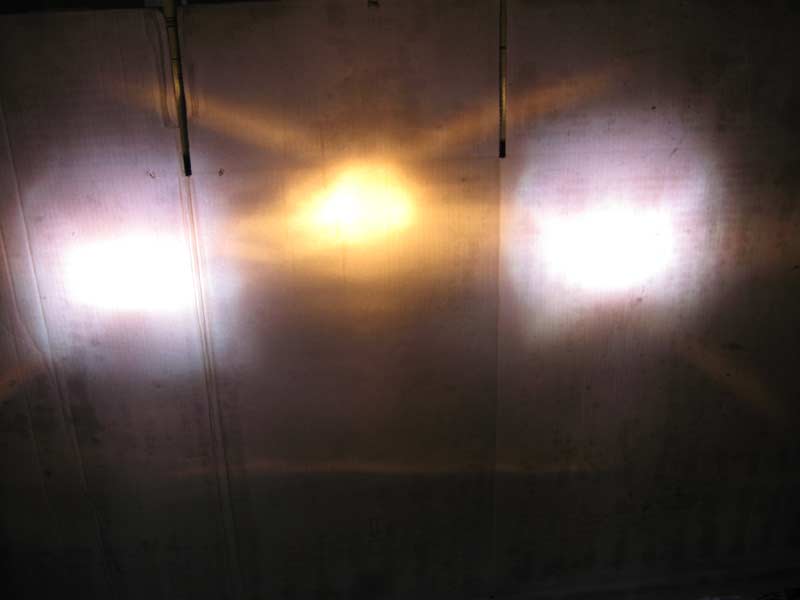 High Beam with Hella FF50 converted to HID - 6000K

Here's a view from the side: