Due to popular demand, this bracket is now available for sale here, for the M3 and many other cars. Before I picked up my new BMW M3 I asked the dealer not to install the front license plate and plate bracket. The stock bracket required that two holes be drilled in the front of the bumper, not something I wanted to do. The stock bracket is also quite bulky, and doesn't really match the sleek lines of the car.
My state law, however, requires a front plate (this bit of information cost me $75!), so I fabricated a low-profile plate holder that not only looks better than the larger, bulkier, stock one, but is held on by two small screws on the underside of the bumper, rather than screws through the front. When it is removed, there are no holes visible (unless you crawl under the bumper and look up!).
The holder is made from 1/8" brushed aluminum. There are two side pieces screwed vertically on each side of the license plate, and two bumper-mounted brackets bolted to these with 5mm Allen head stainless steel bolts.
The photos below show various views of the plate holder. It's completely adjustable for height and angle, and works on any car with at least 1/2 " horizontal lip under the bumper.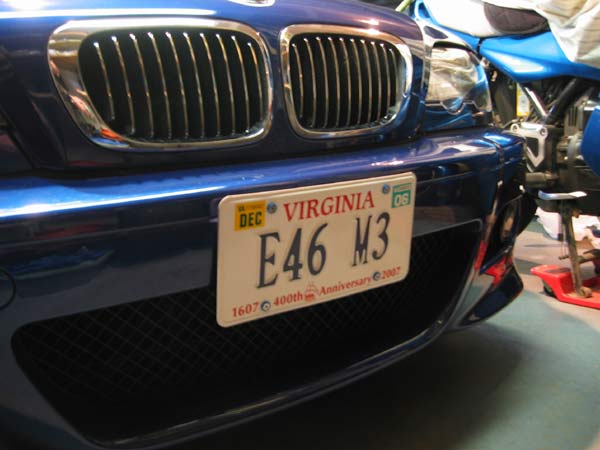 Front three quarter view of low-profile plate bracket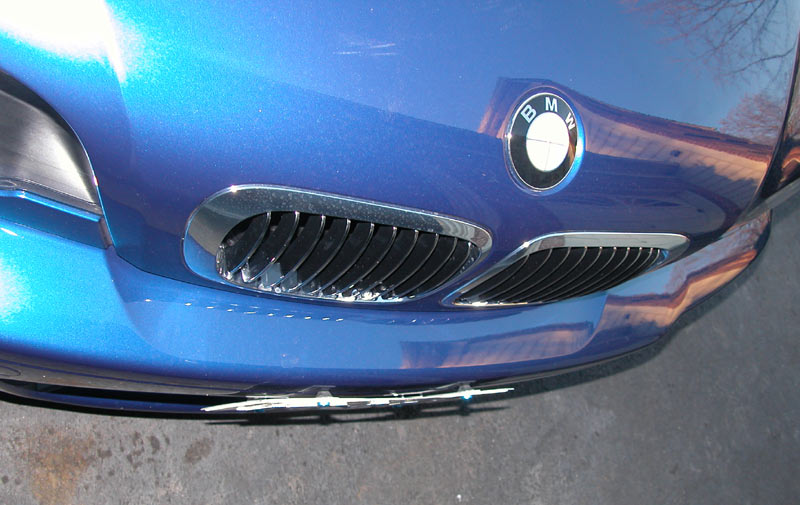 Top View, the plate holder is barely thicker than the license plate itself!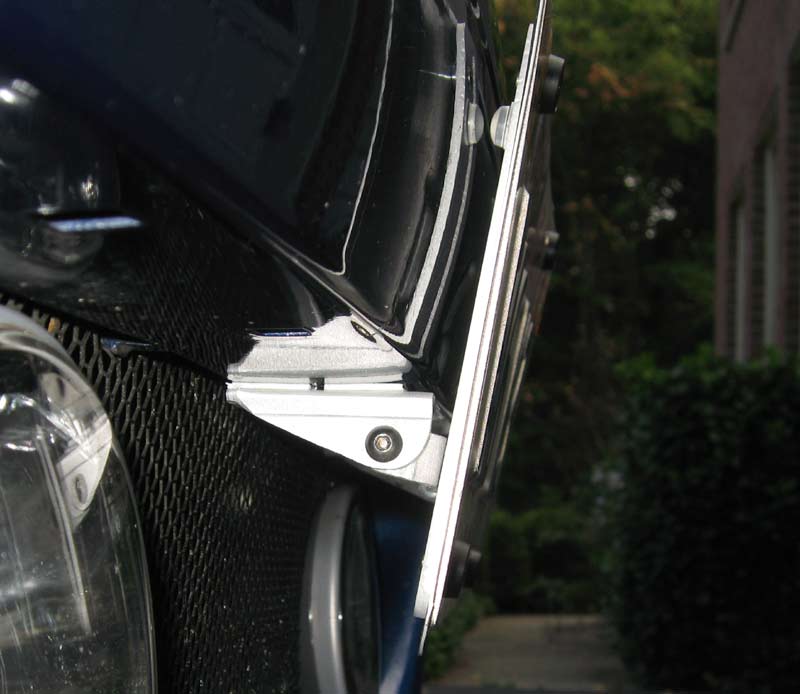 Side View - closeup of edge of bracket, showing stainless steel Allen screw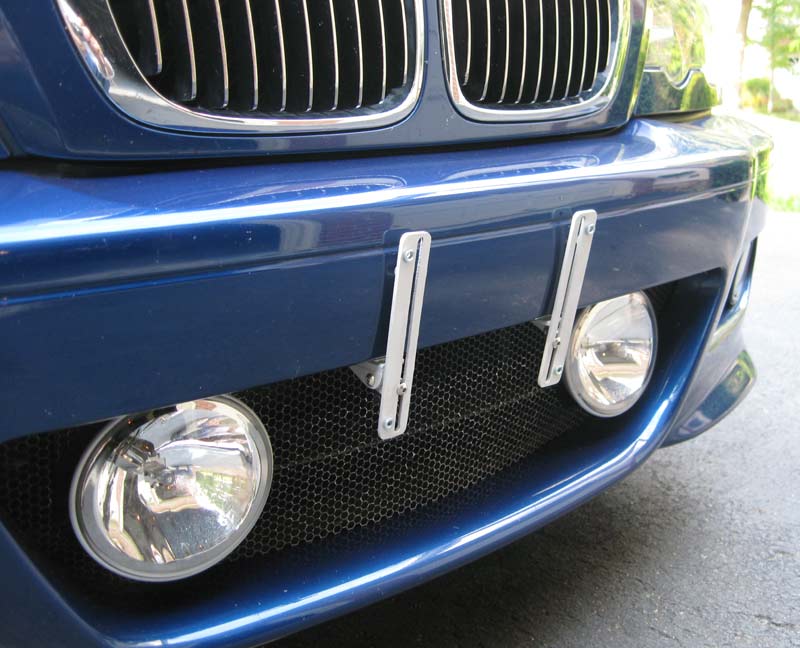 Side view without license plate.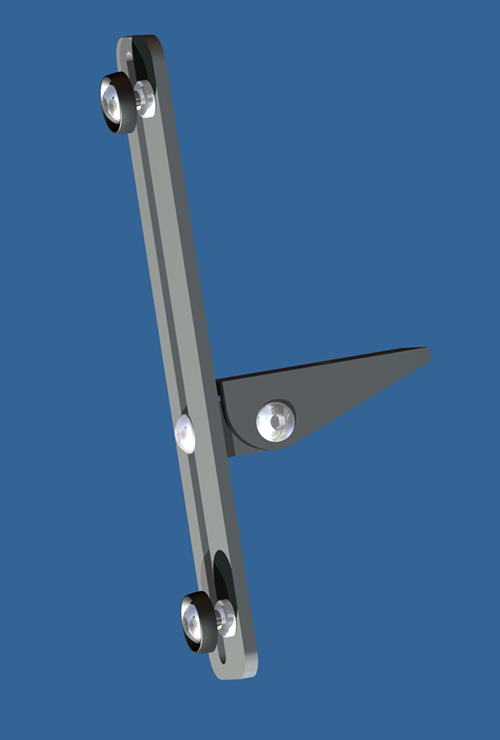 CAD drawing of left side bracket
This product has been so well received by the M3 community, that I have decided to make it available for sale.

Please click here for details
Happy motoring!